Dr Gino Celletti
World Monocultivar Olive Oil Extraction, Mktg & Business Consultant 
Simply subsidize quality EVOO in order to get a good ROI
I gladly accept the invitation of my friend Juan Vilar to write some of my thoughts about the time when olive oil is sailing.
I use the term «sailing» while looking at the sea from my holiday terrace. Yesterday it was very calm and today it is white and foamy the surface, yet green with murky below and blue far away. I look at it, I interpret it and I feel calm because I know that tomorrow everything will be peaceful again, until the next north wind that is.
This is like olive oil, but there is a difference when comparing it to the sea, it does not have the natural antibiotics that protect it. In fact, the things that contaminate the trees every day simultaneously and paradoxically keep them alive.
Olive oil does not have these natural healing properties, and it does not have the strength to withstand losing day after day.
It is losing in terms of sales, it is losing consensus, it is losing confidence and what it is losing is being gained by other fats, seed oils and butter. And this phenomenon is occuring all over the world
We as experts know this, but we are pretending that nothing is happening.
I will now immediately put the salt on the wound. In fact, I will put salt on the three wounds that hurt olive oil.
Improper marketing
The circulation of too much "bad" olive oil
Consumer "ignorance"

Improper marketing
It will not be difficult for me to demonstrate that placing the general idea of promoting olive oil as `healthy` for our biology in first place is a colossal mistake; attention, I do not deny that this is true, but from a strategic and economic point of view I repeat that it was a colossal mistake to do so and it still is.
The customer never buys a «negative advantage», i.e., as in this case, a «drug.» THE CUSTOMER ALWAYS PURCHASES FOR PLEASURE, even at the cheapest price, but THEY NEVER BUY THE BAD, NOT EVEN FOR FREE!
Let's take two brands, for example, Coca Cola and Nutella. I could expand on some famous cheeses, international chips, American ice cream, but these two will suffice.
To what do they owe their success?
People LIKE them, they like them very much and everyone likes them; nobody buys them for health, nobody cares if they have a lot of calories, saturated fats, colorants, stabilizers, preservatives, etc. PLEASURE COMES FIRST.
So why do olive oil people insist on talking about health and not think about the pleasure that a true EVOO to die for provides in an incomparable and sensational way, as it enhances dishes, has great versatility in its uses.
The circulation of too much "bad" olive oil
This may be the answer to the previous question, but it is really only half an answer.
Of course, green olives turn black and it cannot be avoided, but one thing can be done to protect the consumer, is to inform them of what they are buying. If you buy an EVOO in the container, there must be EVOO, which is an olive oil that, let's not forget to mention, has NO DEFECTS.
The modern consumer drinks excellent wines at £20.00 per bottle, eats high quality ham at £100.00 per kg, and then consumes ice cream, cakes, cheeses of excellence that have never been seen before, and olive oil has to be high quality as well. The consumer is not an olive oil taster, he cannot say what defect he feels in his mouth when he has a defective tasting olive oil. However, he is not stupid and he will then reject this and puts all EVOOs in the same category. He then won't include them in his diet anymore after this. Maybe he will try it again, when the doctor will tells him that he has high cholesterol. At that point he will basically buy it as a medicine and the producers who have pressed for health will be happy and content, but in the meantime, the seed oil and butter and other fats will have stolen parts of the important market and many olive producers will be sent out on the street along with many hectares of olive groves
Among the «Tips» below, I am going to suggest other things that I believe are some of the great enemies of olive oil.
Consumer "Ignorance"
Of course, the consumer is «ignorant,» but if we continue to offer them an oil that they do not like, he will remain so forever. The hope of acculturating the consumer by teaching him what an EVOO or what a LAMPANTE is is pure imagination and science fiction. The economic and temporal expense to do this would be immense and unthinkable. Of course, if we introduce tasting courses in primary and secondary schools, after 20 years, we would have a consumer willing to understand, but now they are not at that point, they are not ready, they cannot understand. So? The solution is there and it is the Egg of Columbus: do it yourself!
We must give the consumer the «good» oil without him having to be bothered to go on a quest for it.
ALL EVOO MUST BE GOOD, impeccable and it must be a commitment of the producer of any country so that the consumer understands that that oil will not hide any surprises only by seeing the label. This might reconvert those  who changed to seed oil or butter, or worse to saturated margarines.
It requires a joint effort, a mental, strategic and active effort that, in summary, will bring very high economic benefits.
I am not saying that the oil obtained from stacked black olives should be abolished, I am just saying that this oil should be labelled differently and only EVOO should be the ones receiving subsidies.
Once rectified, lampante oil has many uses and will not be difficult for you to use, but in the meantime, the higher price of a good EVOO will certainly have compensated for the losses from rectification.
Advice
Since it is unthinkable to reduce the quantity of trees, state and community subsidies should be granted based on quality. This could be done according to polyphenols, panel test, typicity, authenticity, etc. Anything you want. I leave this to the politicians, but certainly this should never again be done on the basis of quantity, which is the real enemy of the olive grove and olive oil survival throughout the world. I know that we have not had great masters to set an example, but we could always «steal» from elsewhere. A great example something we could learn from is from the French who, when they decided to become the first in the world with their wine, albeit having grapes inferior to Italian, Spanish and, in any case, anyone south of them, defined iron rules for their «Appellation d'Origine Contrôlée.» This earned them a record and reputation that is still difficult to dismantle today. They did not hesitate to reduce the wine that had not respected the agreed short pruning and to punish the marauding producers «in silence».
Courage: we must only subsidize the good and we will get a good ROI!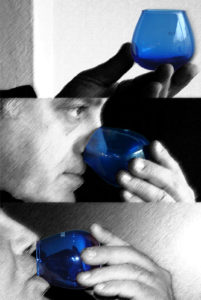 Dr Gino Celletti
World Monocultivar Olive Oil Extraction, Mktg & Business Consultant 
+39.3280761308
– www.ginocelletti.com global website
– www.monocultivaroliveoil.com Monocultivar Olive Oil Int'l competitions
– www.frantoicelletti.com Oleoturismo – World's Best Olive Mill Tours
– www.cellettiqrolio.com Tracing QR codes Quality Monitoring System
– www.cookevo.com Copenhagen Int'l Olive Oil Awards.Founder & Panel Leader
– Books «MONOCULTIVAR OLIVE OIL l'Olio Perfetto
– Parco Tecnologico Padano Lodi "Science Park" Partner
– Panel Leader: LAIOOC , Der Feinschmaker, Oil China,NYIOOC, CIOOA
– Table Olives Tester,  ONAV Wine Tester,  Veronelli Seminary Founder on 1990
– Court of Milan CTU n° 11868 Tecnical Consultant for EVO
– EXPO 2015 World's Exclusive Olive Oil Consultant
GC 27.07.2020